Recommenced by LMS Students
---
A Child Called It by Dave Pelzer
Autobiography
Reviewed by Miyah, 8th Grade.
👍 👍 👍 👍 👍
Recommended for middle school and up. Possible trigger warning.
This book is about one of the worst cases of child abuse in Daly city California. It is about a young boy's horrific experiences with abuse, from the ages 4-12. Dave was tortured and starved by his alcoholic mother. She'd constantly make him do chores, and if he didn't finish in time...he'd have to pay for his consequences. During everything he went through, he still held faith close to him along with a positive attitude and determination to pull through. This book is an emotional roller coaster and very descriptive so you can almost picture everything happening in your mind. *Spoiler Alert* It is an autobiography so you know he ends up OK in the end.
---
Hatchet by Gary Paulsen
Fiction (based on actual experiences)
Reviewed by Talon, 6th Grade.
👍 👍 👍 👍 👍
It is a fantastic book I totally recommend i. The book is filled with things that will interest you even more.
---
Diary of a Wimpy Kid by Jeffery Kinney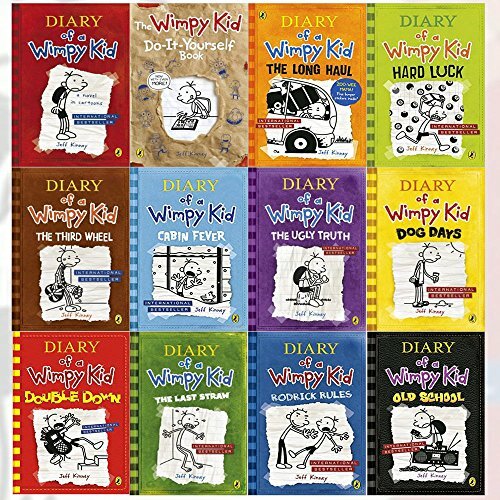 Fiction (Series)
Reviewed by Gwen, 8th Grade.
👍 👍 👍 👍
The book is very funny and the kid that was the main person is 14. The author is a 6 time Nickelodeon Kids' Choice Award winner.
---
---
Long Way Down by Jason Reynolds
Fiction
Reviewed by Yadhira, 7th Grade.
👍 👍 👍 👍 👍
It is a very interesting book and i think a lot of people would like it. It is about an elevator ride and all the stuff that goes through the protagonist's mind as he tries to make a decision. The story is intense.
---
Refugee by Alan Gratz
Historical Fiction
Reviewed by Beatrice, 8th Grade.
👍 👍 👍 👍 👍
This book is based an true events. Three kids in different historical events try to survive. Do they survive I won't tell you, you'll need to read it. You might tear up.